SESSION BLOG
ENVIRONMENTAL SOUND RECORDING WITH
CHRIS WATSON
09/05/2018 | 16/05/2018
In May 2018, Chris Watson lead two sold-out sessions of environmental recording at CAMP. These phenomenal five-day workshops took a small group of participants up into the high mountains recording snow-melt and water courses with hydrophones and DPA mics, on the high-altitude plains and pastures capturing rich and diverse insect and bird sound, in the ancient forests, and in and around the rushing rivers and glacial lakes of the Haute Ariege. A particular highlight of the session was the night recording and dawn chorus - after dinner we drove up to a specifically selected spot on the mountain, and each recordist chose a habitat to set up their mics, running cables back to a remote location as night fell. After a quick nap back at CAMP, we returned to the mountain at 4am in the dark, took up our positions and began recording. After some owl, boar and deer activity, the dawn chorus began at around 5.30am - it was a truly spectacular experience, listening to the habitat awaken and watching the sun rise over the towering peaks of the France/Spain border chain.
Work produced in these two sessions will be released via our in-house labels, and will form a new exhibition at Fuse Art Space in Autumn 2018.
What people said about this session:
"It was inspiring and motivational... a brilliant initiative!"
"Unfathomably beautiful. Words can't really express the specialness of the place. "
"The daily transportation around the locations was really well organised."
"Such a magical experience in such a beautiful part of the world, and what a great way to meet like minded people too. Well worth the experience."
"I felt completely at home at CAMP. The atmosphere was perfectly conducive to creative work, discussion, and contemplation. It was also a fabulous environment to begin new friendships and collaborations. Looking out the window at the landscape and the village was inspiring. I also didn't mind the fresh croissants that arrived daily!"
Soundfield in the cricket meadows, Bios (1100m above sea level)
Recording snow-melt and mountain streams at Coumebiere (1400m)
Hydrophones in a pond, Coumebiere
Evening film screening back at CAMP
Exploring the location for a dawn chorus session
Lunch at Bios, before meadow/insect recording
Tim Shaw (tim-shaw.net) in the insect meadow
First light over the peaks, dawn chorus session
Sunrise, dawn chorus session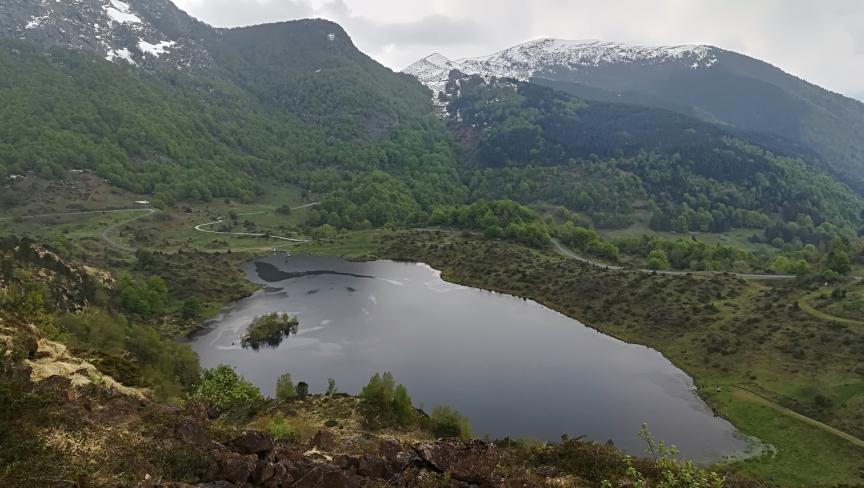 Hydrophone recording session at the Etang de Lers (1264m)
Derek Ecklund (http://www.soundmaps.net) records at the Etang de Lers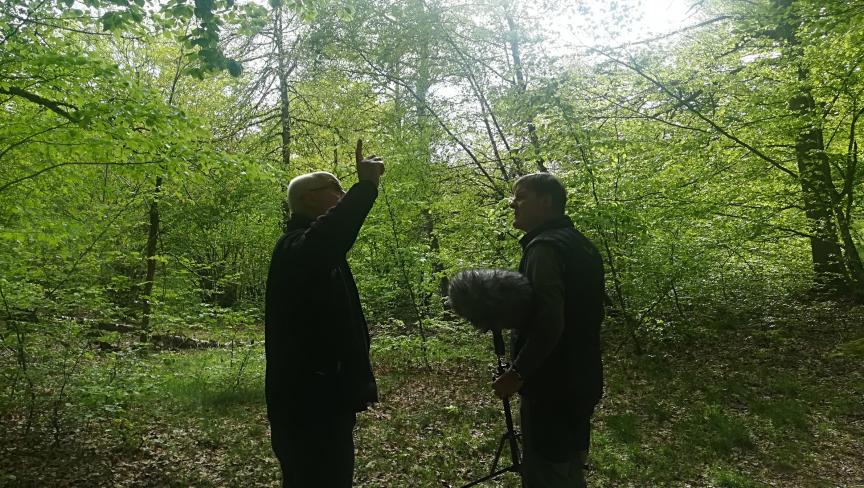 Installing mics in the canopy ready for the dawn chorus
Dawn chorus prep - running cables above ground level to avoid wild boar
Contact mics in an anthill at 1040m above sea level
Alumni
:
Rick Blything
|
Philip Mill
|
Bill Parker
|
Franck Jankowski
|
James Davoll
|
Tim Shaw
|
Ben Gale
|
Josefin Lindebrink
|
Frederic Dufourd
| Sven Dortmund | Sebastian Szyd | Stephanie Jane Pogson | Erik Winterstam |
Pablo Hare
|
Emmanuel Mieville
|
Jo Kennedy
|
Oliver Smith
| Angeline Girard |
Anny Evason
| Siri Ruth Brown |
David Moon
|
Karl Richard
|
Derek Ecklund
|
Samuel Vandiver
| Nicole Ecke |
Varyl Thorndycraft
| Elisabeth Salverda | Raphael Raccuia |
Michael Kingston
|