EXPERIMENTAL COMPOSITION & PERFORMANCE WITH
ELI KESZLER
STARTS 2021-03-01
SIMILAR COURSES: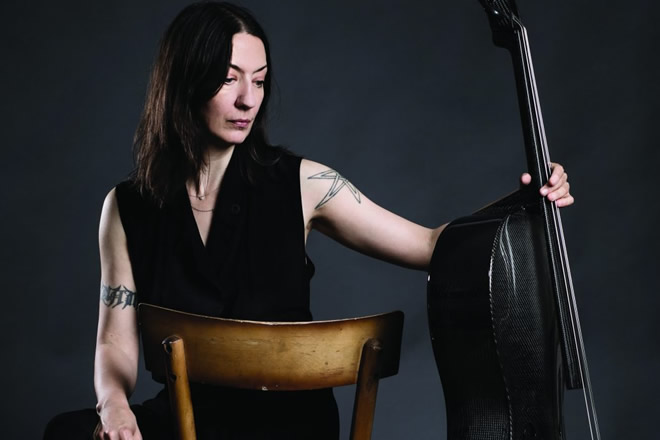 2022-10-12 | 2 PLACES LEFT
DEEP LISTENING, PHASE 1 WITH PHILL NIBLOCK, JULIA KENT, BJ NILSEN AND TIM SHAW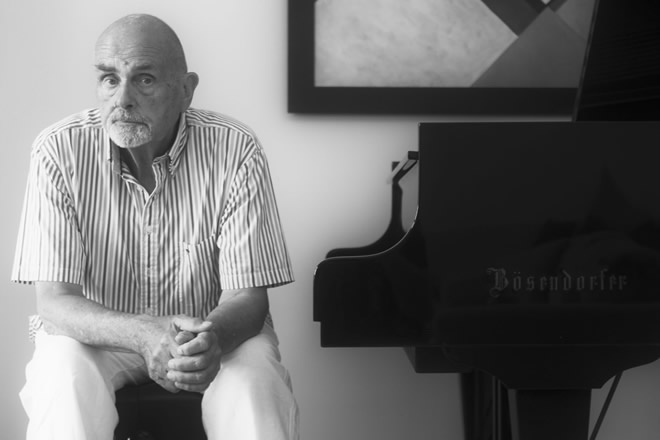 2022-10-19 | 1 PLACES LEFT
DEEP LISTENING, PHASE 2 WITH HANS-JOACHIM ROEDELIUS, AKIRA RABELAIS AND KELLY JAYNE JONES
THE BASICS
5 videoconference sessions
Small, intimate group allowing for a tailored and personal workshop
Active communications within the group between sessions to share ideas, collaborate and keep your project moving
Individual feedback sessions and tailored support
HIGHLIGHTS
Work closely with Eli over a series of five videochat workshops
Access a collection of resources hand-picked by Eli
Receive assignments to work on where you are, in between sessions
Get individual tuition and feedback on your work
Work towards the production of a site-specific work based on your environment
Further support after the workshop, in the form of performance, touring, recording, release and broadcast opportunities
BOOK NOW
Eli Keszler

is a New York based artist, composer and percussionist. His installations, music and visual work have appeared at Lincoln Center, MIT List Center, Victoria & Albert Museum, Sculpture Center, South London Gallery, Hessel Museum, Tectonics Festival Reykjavik, MoMa PS1 and many other locations, and he has collaborated with artists such as Tony Conrad, Oren Ambarchi, Keith Fullerton Whitman, Aki Onda and Rashad Becker. His recordings, most recently the acclaimed "Last Signs of Speed", have been released on Empty Editions, Esp-Disk, Pan and REL records, and he has received commissions from the Icelandic Symphony Orchestra, ICE Ensemble, Brooklyn String Orchestra and So Percussion. Eli's work is regularly featured in Frieze, The New York Times and Wire Magazine amongst other publications, and he has taught at Brooklyn College, Columbia University, New England Conservatory, Dartmouth University, Washington University, Mass Art and UMass Boston.
The space between composition and performance has never been more blurred. Working directly with environments, their modifications, and the situations which these environments produce allows music to take open forms where spaces, both concrete and social, form experience.
During this course, you'll work directly with the physical spaces where you are to consider ways of structuring and thinking about music, and various ways of producing. Working with site-specificity in both physical and cultural spaces, Eli will take music as a launching point for work that could take any form or medium. Work will be encouraged which takes into account nature and environments, and the way they interact with culture and technology.
Activities will include:
Exploration of compositional and performance ideas, examining texts, critical listening, and discussion
Examining the role and effect of technology on musical process
Site-specific work, taking advantage of your location to produce work informed by the environment
The course will focus on the development of a project into a fully formed on-site work, through a combination of discussion and presentation, working together as a group and individually.
WHERE AND WHEN?
This is an online course, but it involves realtime sessions and contact time with your tutor - it's not a "download these videos and watch them at your leisure" type of thing - it's a real workshop with live lectures, individual tuition, assignments and feedback sessions. We've tried to make this remote session as close as possible to the experience of an onsite workshop at CAMP. The course starts on 01/03/2021 and ends on 05/03/2021. The schedule for sessions is as follows (all times are CET):
Session 1: 01/03/2021, 17:00 - 20:00 CET
Session 2: 02/03/2021, 17:00 - 20:00 CET
Session 3: 03/03/2021, 17:00 - 20:00 CET
Session 4: 04/03/2021, 17:00 - 20:00 CET
Session 5: 05/03/2021, 17:00 - 20:00 CET
HOW TO BOOK
To book your place on the course, click the button in the green section above.
You won't pay anything right now
- we'll send you a booking confirmation email with everything you need to know next. Your place is reserved without payment for three days.
You'll find a payment link in the booking confirmation email - follow the link to make a payment (either in full, or the first payment of a month payment plan). In the latter case, a monthly payment plan will be put in place, so your card will be charged 1/ of the fee today, and 1/ each month (on the same day) for an additional -1 months. All card payments are handled by Stripe, and are extremely secure. We don't store any card data ourselves - all of this is handled securely off-site by Stripe. If you have a discount or grant code, you will be able to add it when you follow the payment link in your confirmation email.
Once you've made a payment, you'll receive another email containing your receipt, links to resources, contact information and access to our group chat to discuss the workshop with other participants.
STUDENT LEVEL: ALL WELCOME
EQUIPMENT REQUIRED: A DEVICE CAPABLE OF RUNNING ZOOM
POST-COURSE SUPPORT: PERFORMANCE AND EXHIBITION OPPORTUNITIES AT FUSE ART SPACE, AND ACROSS OUR NETWORK OF PARTNER VENUES; RELEASE AND PUBLICATION OPPORTUNITIES VIA OUR IN-HOUSE LABELS; BROADCAST OPPORTUNITIES VIA CAMP RADIO