NORTH INDIAN RAGA WITH
TERRY RILEY
STARTS 2022-11-24
SIMILAR COURSES: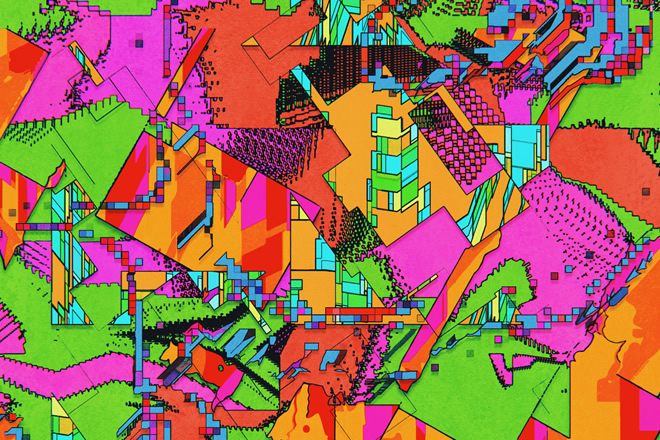 2023-06-21 | 3 PLACES LEFT
AUDIOVISUAL COLLABORATION: BUILDING & PERFORMING WITH KONX OM PAX AND HAMILL INDUSTRIES
THE BASICS
Six nights accommodation in a private room with mountain views
Five full days of teaching, workshops, discussions, activities and use of our excellent arts facilities
All inclusive - breakfast, lunch, dinner, snacks and drinks included
All dietary requirements catered for - vegetarian, vegan, gluten-free, allergies - no problem
HIGHLIGHTS
Live, work and study for five full days in Japan with one of the founders of minimalist music
Train your ear to hear the specific microtones in North Indian Raga
Learn Raga structures, and the specific phrases that form them, by ear
Explore improvisation in Indian music, and how Raga can be incorporated into composition
Broadcast, performance, release and touring opportunities after the course
Explore the landscape of Yamanishi and Nagano provinces in Autumn
BOOK NOW
PLEASE NOTE: This workshop is being held in Chino, Japan, not at our Pyrenean residency.
This workshop will be based around non-academic, practical sessions in singing North Indian Raga. There will be instruction in voice culturing and in training the ear to hear specific microtones inherent in the Raga melodies. We will progress from singing and tuning up long tones to learning melodic fragments that compose the raga melodies, and then on to learning traditional "bandesh's" or traditional compositions. All of this progress will be made by learning to copy phrases taught by ear.
We'll examine raga structure and how a raga develops through the progressive series of sections - "alap", "vilambit", "drut". Various talas - rhythm cycles that frame the ragas - will be explained and practiced. We'll examine how improvisation works in Indian music, and a method of how to improvise in these raga melodies will be given. As a composer, Terry will discuss and demonstrate how he has incorporated raga into his compositional activities.
The workshop is open to all levels of ability - all are welcome who have a passion to use their voice as an expressive musical instrument.
Composer and performer
Terry Riley

is one of the founders - arguably the founder - of musical minimalism. His early works, notably In C (1964), pioneered a form in Western music based on structured interlocking repetitive patterns. The influence of Terry's hypnotic, multi-layered, polymetric, brightly orchestrated Eastern-flavored improvisations and compositions is heard across the span of contemporary and popular music.
Born in California, Terry studied at San Francisco State University, and the San Francisco Conservatory before earning an MA in composition at the UC Berkeley, studying with Seymour Shifrin and Robert Erickson. At UC Berkeley, he met La Monte Young; together they worked with the dancer Anna Halprin. During a sojourn to Europe 1962-64, he collaborated with members of the Fluxus group, playwright Ken Dewey, and trumpeter Chet Baker, and was involved in street theater and happenings. In 1965 he moved to New York and joined La Monte Young's "Theater of Eternal Music." 1967 was the year of his first all-night concert at the Philadelphia College of Art and he began a collaboration with visual artist Robert Benson. An influential teacher was Pandit Pran Nath, a master of Indian classical voice; Terry appeared in concert with him as tampura, tabla and vocal accompanist for over 25 years. Terry continues to perform in concerts of his music and of Indian classical music, as well as conducting raga-singing seminars. He also appears in concerts with Indian sitarist Krishna Bhatt, saxophonist George Brooks, guitarist Gyan Riley and with virtuoso Italian bassist, Stefano Scodanibbio.
Terry joined the Mills College faculty in 1971. There he met David Harrington of the Kronos Quartet. Their long association led to 13 string quartets, the concerto The Sands (1990), the multimedia choral work commissioned by NASA, Sun Rings (2003), and The Cusp of Magic (2004) with pipa. The Kronos recording of his epic five-quartet cycle, Salome Dances for Peace was selected as the Classical album of the year by "USA Today" and was nominated for a Grammy.
The Palmian Chord Ryddle, a concerto, was premiered in May 2012 by electric violinist Tracy Silverman and The Nashville Symphony led by conductor Giancarlo Guerrero. A subsequent performance occurred at Carnegie Hall. Recent works include Transylvanian Horn Courtship (2008) for string quartet doubling on Stroh instruments, Universal Bridge (2008) for pipe organ, the violin concerto Zephir (2009), and SwarAmant (2012) for violin, guitar, and tabla.
Past commissions include: the orchestral Jade Palace (1991) for Carnegie Hall's centennial celebration, premiered there by the Saint Louis Symphony and Leonard Slatkin; June Buddhas (1991) for chorus and orchestra, based on Jack Kerouac's "Mexico City Blues," commissioned by the Koussevitsky Foundation; the chamber vocal work What the River Said (1997) by the Norwich Festival; the piano piece in just intonation The Dream (1999) by the Kanagawa Foundation; the concerto for piano and electro-acoustic band Banana Humberto 2000 (2000) commissioned by Musical Traditions, Inc., the Krannert Center for the Performing Arts, and Emory University, and premiered and toured by Terry with the Paul Dresher Ensemble; Bruce's Traveling Machine (2005) for cello and tape, commissioned by the artist Bruce Connor; The Heaven Ladder, Book 6 (Night Music) (2006) for piano 4-hands, commissioned by Sarah Cahill and premiered by Sarah Cahill and Joseph Kubera; Loops for Ancient-Giant-Nude-Hairy Warriors Racing Down the Slopes of Battle (2006) for the Crash Ensemble; the triple concerto SolTierraLuna (2007), co-commissioned by the Chamber Orchestra of Philadelphia and the New Century Chamber Orchestra of San Francisco.
WHERE AND WHEN?
This is the
first ever off-site CAMP workshop
, taking place in Chino (Nagano, Japan). You'll need to fly into Tokyo, then get a train to Chino. We'll organise road transport from Chino station to the house (roughly 25 minute drive). The course starts on Friday 25th November. We advise that you arrive the evening before - dinner and accommodation that night is included. The course runs for five days, ending on Tuesday night. Accommodation on Tuesday night is included, then we leave on Wednesday morning (30th).
HOW TO BOOK
To book your place on the course, click the button in the green section above.
You won't pay anything right now
- we'll send you a booking confirmation email with everything you need to know next. Your place is reserved without payment for three days.
You'll find a payment link in the booking confirmation email - follow the link to make a payment (either in full, or the first payment of a month payment plan). In the latter case, a monthly payment plan will be put in place, so your card will be charged 1/ of the fee today, and 1/ each month (on the same day) for an additional -1 months. All card payments are handled by Stripe, and are extremely secure. We don't store any card data ourselves - all of this is handled securely off-site by Stripe. If you have a discount or grant code, you will be able to add it when you follow the payment link in your confirmation email.
Once you've made a payment, you'll receive another email containing your receipt, links to resources, contact information and access to our group chat to discuss the workshop with other participants.
INCLUDED IN THE COURSE FEE: SIX NIGHTS ACCOMMODATION, AND FIVE DAYS OF CLASSES AND ACTIVITIES, A COMFORTABLE PRIVATE ROOM, ALL MEALS (ALL DIETS CATERED FOR), POST-COURSE BENEFITS & SUPPORT (SEE BELOW)
NOT INCLUDED IN THE COURSE FEE: TRAVEL
STUDENT LEVEL: ALL WELCOME
EQUIPMENT REQUIRED: NONE REQUIRED
POST-COURSE SUPPORT: RELEASE OF WORK ON OUR IN-HOUSE LABELS, PERFORMANCE AND INSTALLATION OPPORTUNITIES AT FUSE ART SPACE, BROADCAST OPPORTUNITIES ON CAMP RADIO, TOURING OPPORTUNITIES VIA OUT NETWORK OF PARTNER ORGANISATIONS.