FIELD RECORDING: RED DEER SEASON WITH
CHRIS WATSON
STARTS 30/09/2020 | SOLD OUT
ONLINE WORKSHOP
SIMILAR COURSES: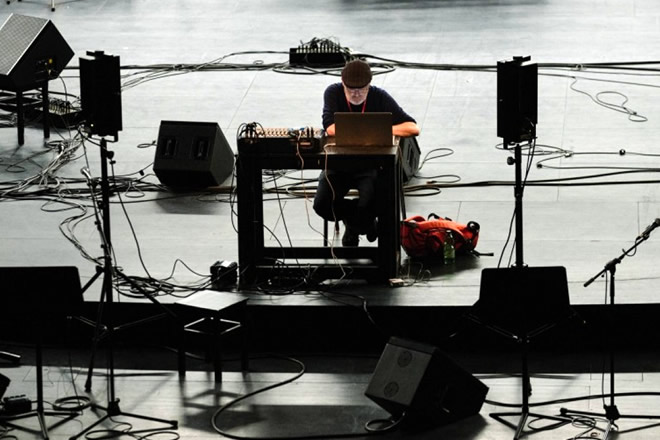 25/08/2021 | 0 PLACES LEFT
ENVIRONMENT AND SYNTHESIS WITH MARK FELL AND CM VON HAUSSWOLFF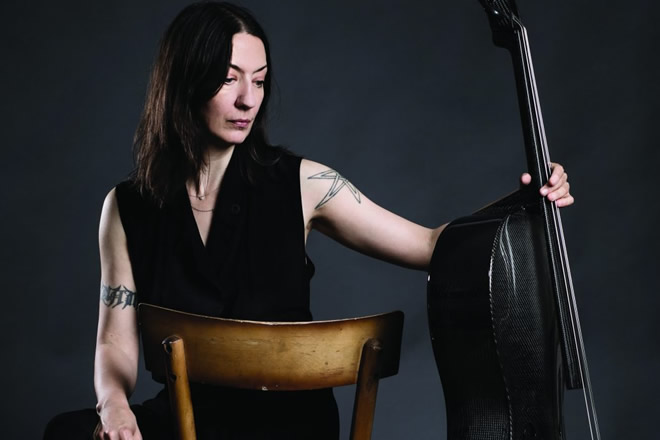 26/05/2021 | 2 PLACES LEFT
DEEP LISTENING, PHASE 1 WITH PHILL NIBLOCK, JULIA KENT, BJ NILSEN AND TIM SHAW
CAMP AT HOME
You're viewing the distance learning part of this course. Our distance learning sessions are a great way to get involved with CAMP if you can't make the trip, or as a preparatory step for an onsite workshop. Remember - if you sign up to an onsite workshop in 2021, you get the 2020 distance learning course free.
HIGHLIGHTS
Join Chris for a series of live, interactive videochat workshops
Receive assignments to work on where you are, in between online sessions
Get tuition and feedback via Skype/Zoom while you work on the assignments
Access to a library of resources assembled specifically for this workshop by Chris
Further support after the workshop ends including release, performance, broadcast and exhibition opportunities
BOOK NOW
This distance workshop is sold out. If you sign up to the onsite workshop, you get this online course free. You can view our other workshops here.
Chris is one of the world's leading sound recordists specialising in wildlife and natural phenomena. In 1971 he was a founding member of the influential Sheffield-based experimental music group Cabaret Voltaire. His sound recording career began in 1981 when he joined Tyne Tees Television, and since then Chris has gone on to forge a reputation as a pioneer of natural sound recording and production, working closely with David Attenborough on Frozen Planet, The Life of Mammals, The Life of Birds, Life in the Undergrowth, Galapagos and others, winning a BAFTA for his work on The Life Of Birds. His TV credits include Springwatch, Autumnwatch and Big Cat Diary, and in 2012 the Broadcasting Press Guild named Chris "Radio Broadcaster of the Year". In 2013 Chris won the Paul Hamlyn Composers Award, and he recently collaborated with Bj&oumlrk on the soundtrack to her 2015 MoMA retrospective in New York.
Chris has released four solo albums of field recordings, including "Stepping into the Dark" which won an Award of Distinction at the 2000 Prix Ars Electronica Festival in Linz, Austria, and has collaborated with Mika Vainio, Philip Jeck, Hazard, Fennesz, AER (Jon Wozencroft, aka "Alpha Echo Romeo"), and Biosphere, BJNilsen, and Marcus Davidson.
This course will focus on all factors of working with environmental sound - recording, production, decoding and critical analysis. Through a series of online meetups, assignments, individual tuition sessions and a library of resources, the course will cover:
Fieldcraft and microphone techniques
Spatial audio recording techniques such as spaced stereo microphones, surround sound arrays, Ambisonic techniques using a Soundfield microphone ST450, Schoeps double mid side arrays and Sennheiser middle and side systems
Surround sound playback and multi-channel systems
Decoding techniques
Listening sessions and discussion of critical analysis
Technical operation and specifics of location recording equipment
WHERE AND WHEN?
This is an online course, but it involves realtime sessions and contact time with your tutor - it's not a "download these videos and watch them at your leisure" type of thing - it's a real workshop with live lectures, individual tuition, assignments and feedback sessions. We've tried to make this remote session as close as possible to the experience of an onsite workshop at CAMP. The course starts on 30/09/2020 and ends on 04/10/2020. The schedule for sessions is as follows:
September 28 2020, 17:00 - 20:00 | Session 1
September 30 2020, 17:00 - 20:00 | Session 2
October 2 2020, 17:00 - 20:00 | Session 3
October 5 2020, 17:00 - 20:00 | Session 4
October 7 2020, 17:00 - 20:00 | Session 5
HOW TO BOOK
To book your place on the course, click the button in the green section above.
You won't pay anything right now
- we'll send you a booking confirmation email with everything you need to know next. Your place is reserved without payment for three days.
You'll find a payment link in the booking confirmation email - follow the link to make your course payment. All card payments are handled by Stripe, and are extremely secure. We don't store any card data ourselves - all of this is handled securely off-site by Stripe.
Once you've made a payment, you'll receive another email containing your receipt, links to resources, contact information and access to our group chat to discuss the workshop with other participants.
IMPORTANT: BY SIGNING UP TO A COURSE, YOU AGREE TO THE TERMS