HEARING THE IMPOSSIBLE WITH
MATTHEW HERBERT
STARTS 12/08/2020
ONLINE WORKSHOP
SIMILAR COURSES: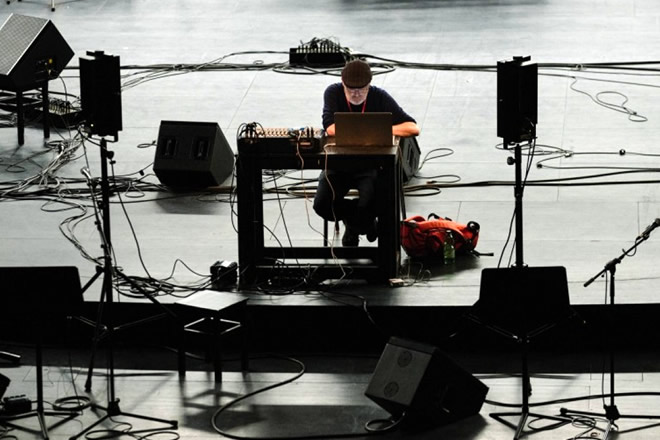 25/08/2021 | 0 PLACES LEFT
ENVIRONMENT AND SYNTHESIS WITH MARK FELL AND CM VON HAUSSWOLFF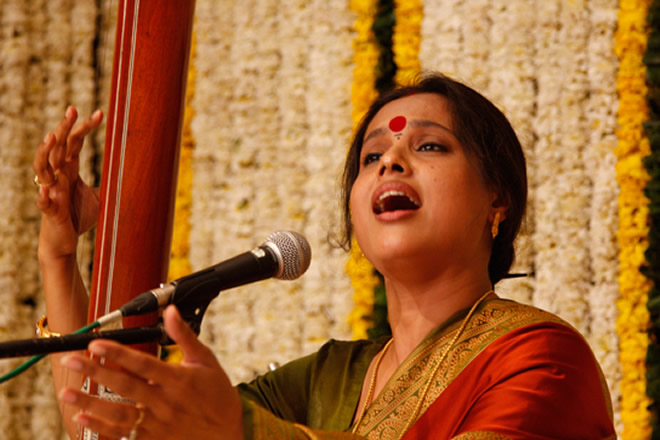 20/08/2020 | 4 PLACES LEFT
NORTH INDIAN RAGA WITH INDRANI MUKHERJEE, MAHESH KALE AND JAYASHRI RAMNATH
CAMP AT HOME
You're viewing the
distance learning
part of this course. Our distance learning sessions are a great way to get involved with CAMP if you can't make the trip, or as a preparatory step for an onsite workshop. Remember - if you sign up to an onsite workshop in 2021,
you get the 2020 distance learning course free
.
The onsite version of this workshop is
here
.
HIGHLIGHTS
Join Matthew for a series of live, interactive videochat workshops
Receive assignments to work on where you are, in between online sessions
Get tuition and feedback via Skype/Zoom while you work on the assignments
Access to a library of resources assembled specifically for this workshop by Matthew
Further support after the workshop ends including release, performance, broadcast and exhibition opportunities
BOOK NOW
Matthew Herbert

is an award-winning composer, artist, producer and writer whose range of innovative works extends from more than 30 albums (including the much-celebrated Bodily Functions) to scores for Oscar-winning films (A Fantastic Woman) as well as music for the National Theatre, Broadway, TV series (Noughts and Crosses BBC), games (Lego) and radio. He has performed solo, as a DJ and with various musicians including his own 21 piece big band and 100 piece choir all round the world from the Sydney opera house, to the Hollywood Bowl and created installations, plays and opera.
He has remixed iconic artists such as Quincy Jones, Ennio Morricone, Serge Gainsbourg and Mahler and been a long time collaborator of Bjork's. He has had work commissioned by the Royal Opera House, the BBC and Deutsche Gramophon amongst many others but he is best known for working with sound, turning ordinary or so-called found sound in to electronic music. His most celebrated work ONE PIG followed the life of a pig from birth to plate and beyond. His debut book The Music published by Unbound in 2018 and he is the creative director of the New BBC Radiophonic Workshop.
Matthew's online workshop will explore:
Different types of listening: philosophical, political, musical, technical
Working out different ways to record what it is we want to hear
Different strategies to edit/manipulate/compose/interact with whatever it is we've recorded
You don't need to be a composer to join this workshop - it's open to anyone interested in working with sound as a material. You'll work closely with Matthew, developing new ideas around sound, recording, composition and making, listening actively to sonic environments, exploring field recording techniques to collect site-specific material where you are and evolving new composition and production strategies. Finally, you will have opportunities to perform, broadcast, install and release the work developed via our in-house labels, radio station and network of performance venues.
WHERE AND WHEN?
This is an online course, but it involves realtime sessions and contact time with your tutor - it's not a "download these videos and watch them at your leisure" type of thing - it's a real workshop with live lectures, individual tuition, assignments and feedback sessions. We've tried to make this remote session as close as possible to the experience of an onsite workshop at CAMP. The course starts on 12/08/2020 and ends on 16/09/2020. The schedule for sessions is as follows:
August 5 2020, 12:00 - 13:00 | Pre-course meeting
August 12 2020, 12:00 - 14:00 | Meeting 2
August 25 2020, 12:00 - 14:00 | Meeting 3
September 9 2020, 12:00 - 14:00 | Meeting 4
HOW TO BOOK
To book your place on the course, click the button in the green section above.
You won't pay anything right now
- we'll send you a booking confirmation email with everything you need to know next. Your place is reserved without payment for three days.
You'll find a payment link in the booking confirmation email - follow the link to make your course payment. All card payments are handled by Stripe, and are extremely secure. We don't store any card data ourselves - all of this is handled securely off-site by Stripe.
Once you've made a payment, you'll receive another email containing your receipt, links to resources, contact information and access to our group chat to discuss the workshop with other participants.